CASLab has leveled up over the summer!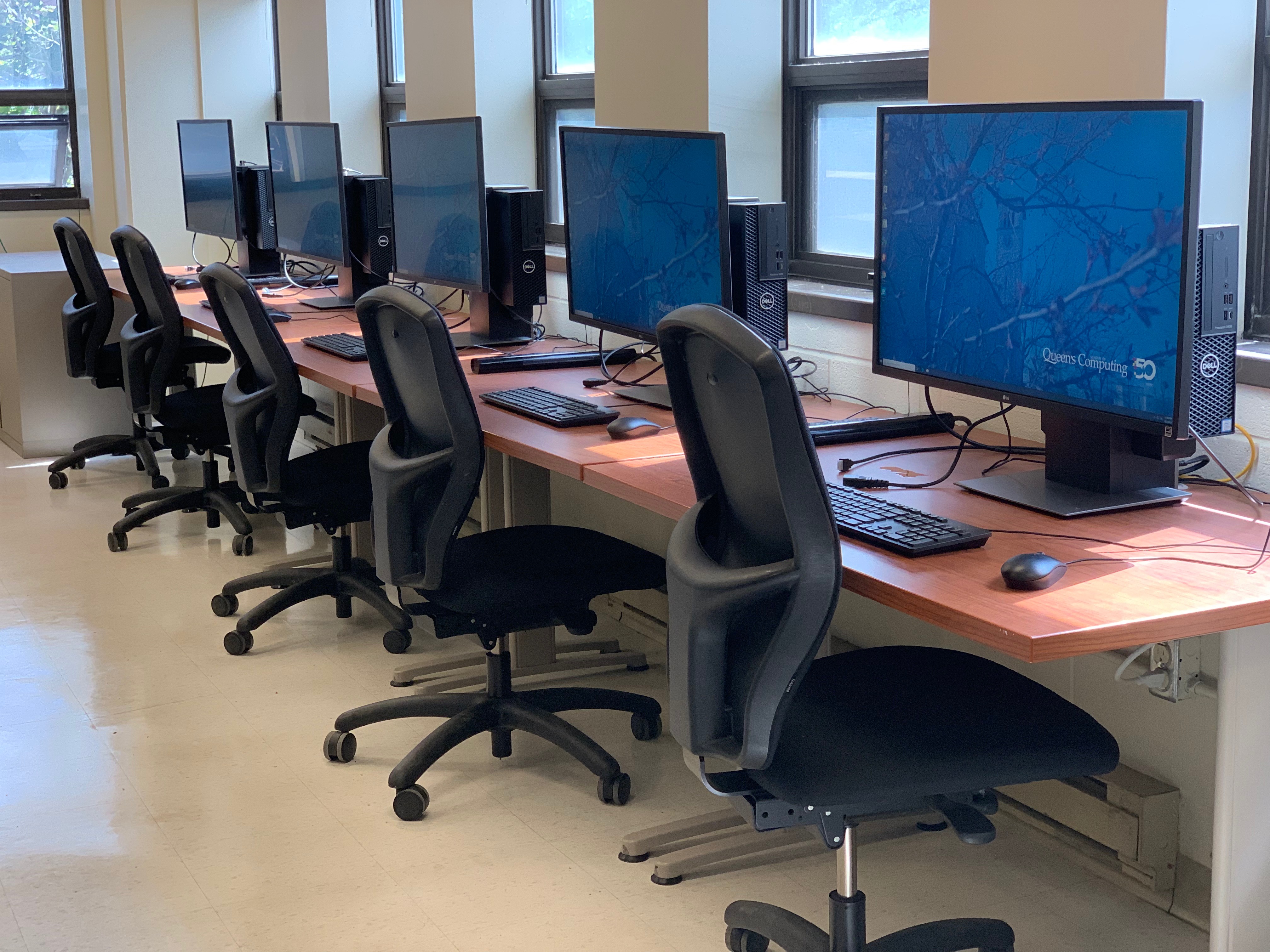 First, you will notice 20 brand new PCs in Walter Light 310 along brand new 32″ 4K monitors. Each monitor has an additional HDMI connector that you can use to plug your own laptop into.
You may also notice that these PCs do not have dedicated graphics cards. Instead we will be relying on eGPUs (external enclosures with higher end graphics cards) that attach to the machine via Thunderbolt to provide any added graphical power you may need. If you wish to use one of these, please contact Doug or Aaron on the fifth floor of Goodwin.
Second, Goodwin 248 has five new group tables with 55″ TVs attached to them that you may connect a laptop to. Each table is also equipped with 4 power outlets and 4 USB-A charging ports.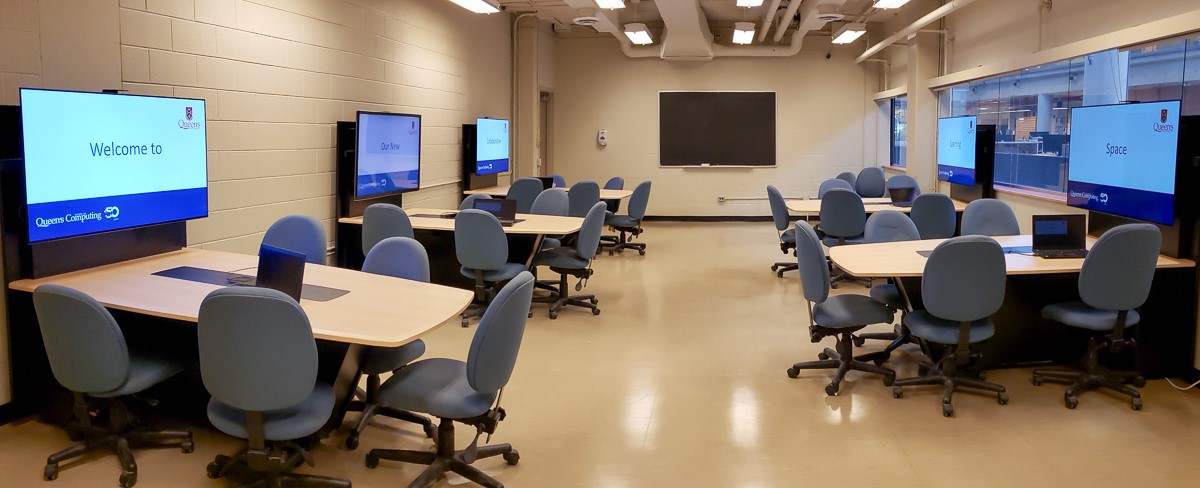 This space will also be equipped with height-adjustable tables and 5 new PCs (similar to those in Walter Light 310) later in the term.
Finally, Goodwin 241 is the new COMPSA office. TA office hours will now be scheduled in Goodwin 230, which remains an open workspace with tables (no PCs) for you to use as well. Tutorials and labs will now be booked in Walter Light 310.
There have been many exciting changes to CASLab this summer, and there's more to come. If you have any feedback or suggestions, please send it using the Feedback / Suggestions form.