Unlike Windows or Mac OSX, Linux has many different graphical interfaces available. CASLab makes use of the XFCE environment.
The default CASLab XFCE desktop is pictured below: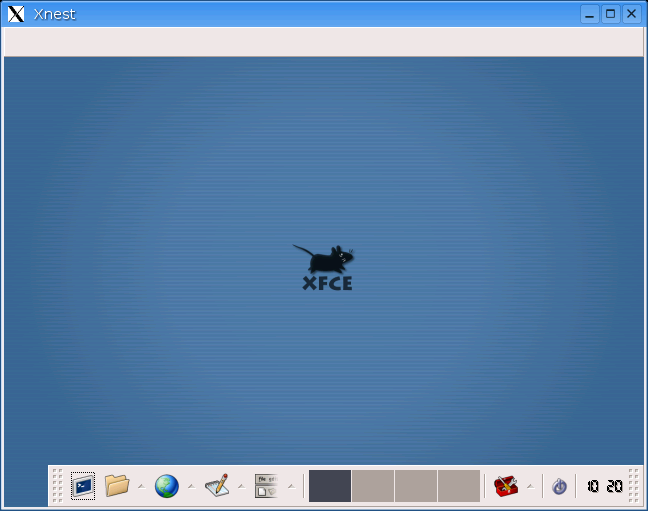 Left-clicking on the desktop will bring up an application menu similar to Windows' Start menu: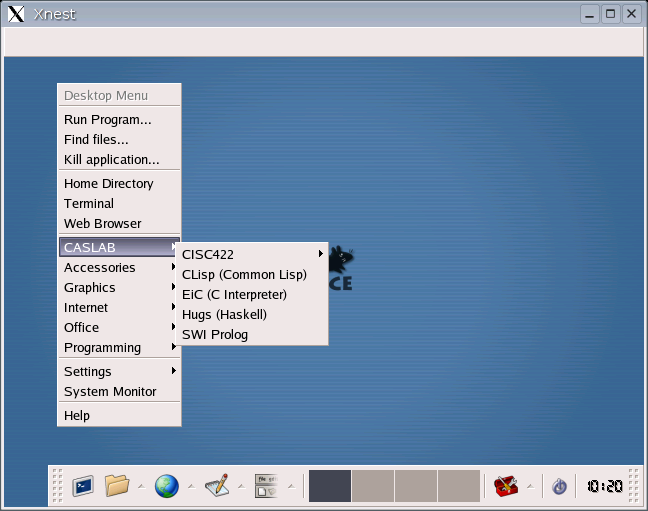 The XFCE Desktop has the following main components:
Panel – Used to launch applications, exit etc. Similar to the Windows Start bar
Taskbar – Shows applications that are currently running
Virtual Desktops – A way to organize your running programs, similar to having four monitors.
The icons across the bottom of the panel launch frequently used applications
From left to right, the default launchers are:
Terminal – A basic terminal application similar to the Command Prompt in Windows
File Manager – A graphical file manager similar to Windows Explorer
Web Browser – The Epiphany web browser based on Mozilla
Text Editor – SciTE programmers text editor
Eclipse Java IDE – A sophisticated full-featured IDE
Virtual Desktops
Settings – Allows you to customize the interface to your liking
Quit – Log off of Linux
Clock
The small arrows beside the File Manager, Web Browser, Eclipse and Settings launchers are submenus with similar applications. Clicking on the arrow beside the File Manager shows several other file managers and a shortcut to your Windows Z Drive.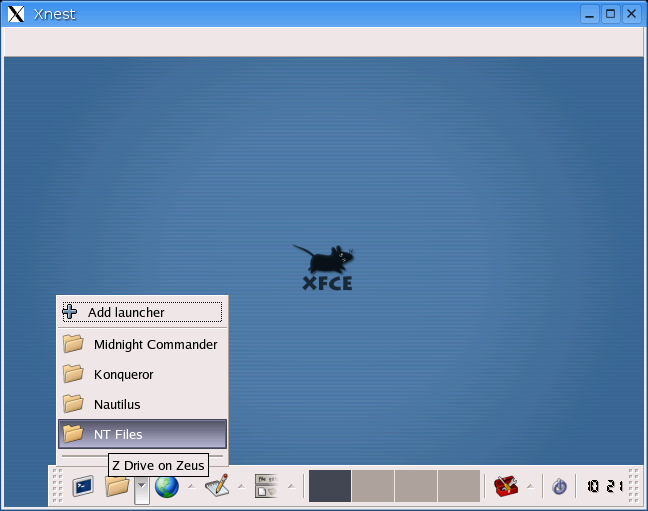 The following screenshot shows several applications running on the first virtual desktop: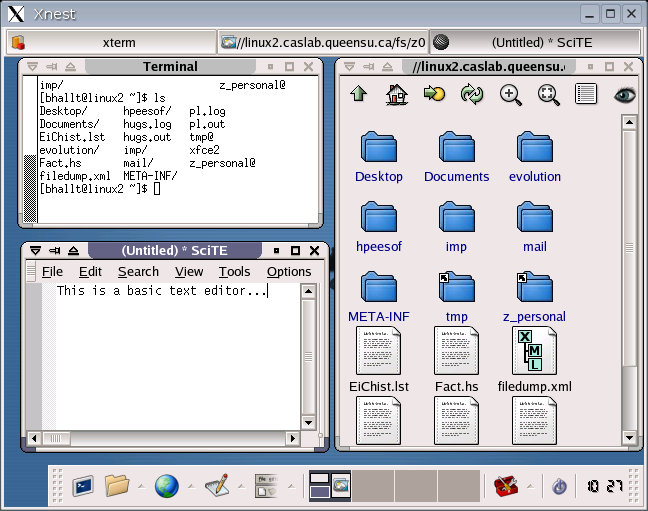 As mentioned above, you can switch between running applications by clicking on their entry in the taskbar: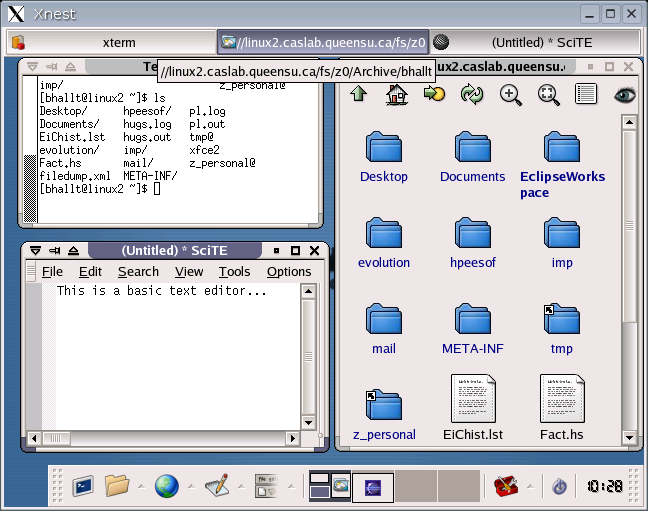 The following image shows virtual desktop 3. Several applications are still running on desktop 1, and Eclipse is running
on desktop 2.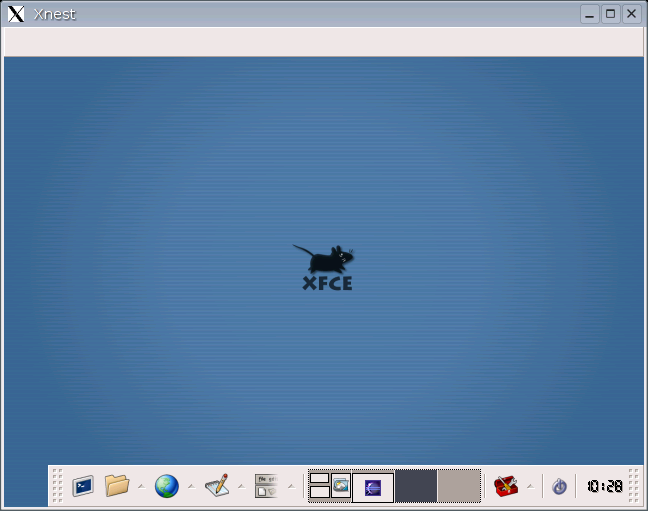 When you are finished using Linux, close your applications and click the Quit launcher: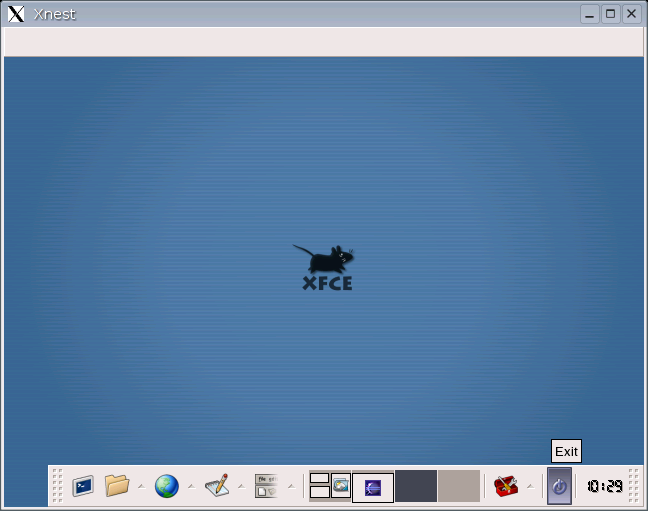 More information about the XFCE desktop can be found either on the web or by clicking the arrow beside the Settings launcher and selecting "Manual."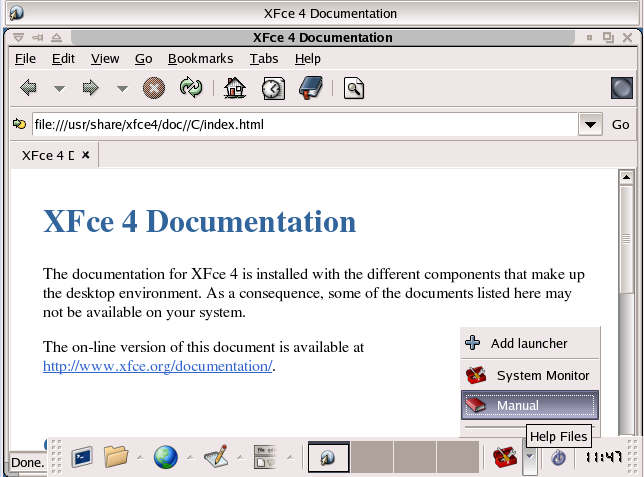 As always, we are interested in your feedback. Please send any questions or comments about this document or the Linux image to: suggestions@caslab.queensu.ca.