Educ[alcul]ate – iOS Academics Tracker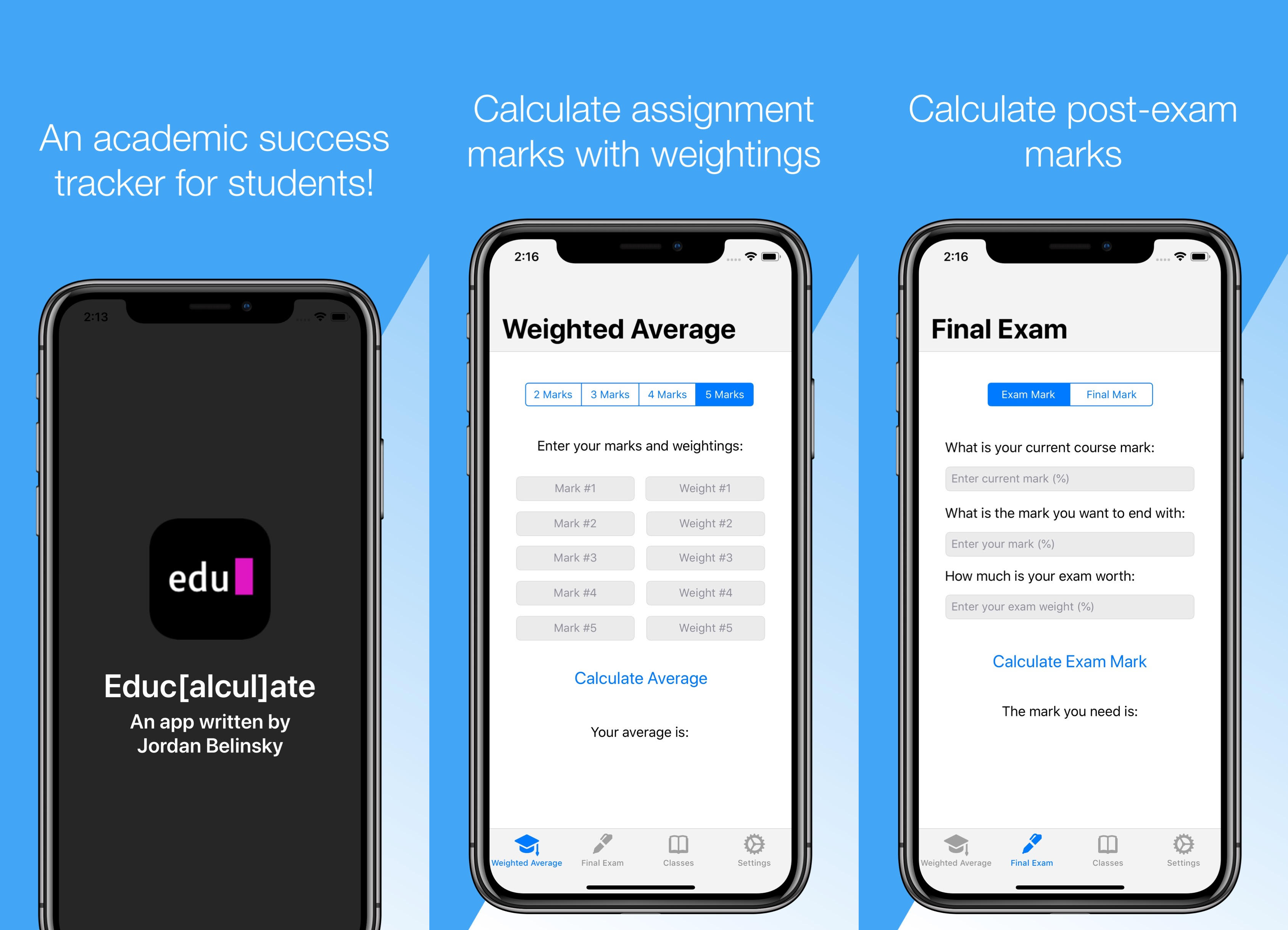 ---
Title: Educ[alcul]ate – iOS Academics Tracker
Author: Jordan Belinsky
Description: Educ[alcul]ate is an iOS app I created following a Python-based proof of concept. The app is designed to help students, of all education levels, keep track of their courses and assignment marks. Included in the app are two calculators and a class tracker.
The weighted average calculator allows for calculating marks based on individual weightings or section weights. The final exam calculator allows for calculating what exam mark is needed for a desired final mark, and what final mark will come from a desired exam mark.
The classes section allows students to create, edit and organize their individual classes. Within each class, students are able to add the titles and corresponding marks of assignments, and keep track of them throughout the term. This can be incredibly useful for schools or classes which don't use an online grading system.
Throughout this school year, I have been working on a complete rewrite using Apple's new SwiftUI framework. Support for native dark mode, GPA calculation, and cloud saving are going to be included with the new update, along with a completely reworked user interface. Version 1.1 is available on the App Store as of now, with Version 2.0 likely releasing Summer 2020.
I encourage you to give the app a try if you want to have an easy method of tracking your success through school, or check out the source code if you wish to learn more about how the app works.