Unfortunately students cannot log in to CASLab directly in Jeffery Hall room 155 or 157.  In these labs, students instead log in to the Queen's Campus-wide Active Directory, called AD.
However, CASLab students can still access their CASLab Y and Z drives from Jeffery Hall.  To do so, log in to AD and double click on the "CASLab Files" icon on the desktop:

You will then be presented with the following screen: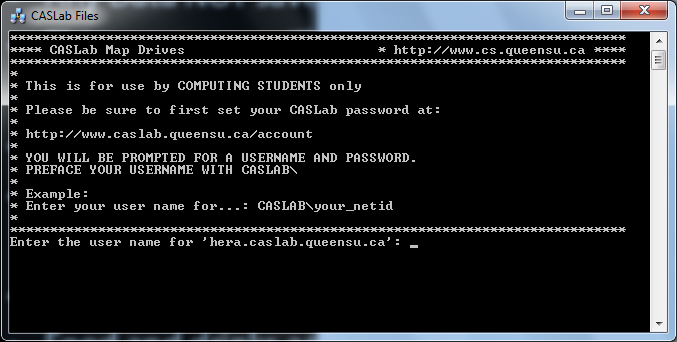 When you log in, be sure to prepend CASLAB in front of your Net ID like so: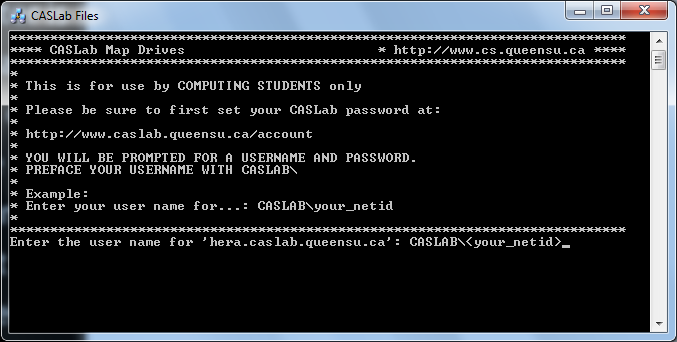 You will then be prompted for your password.  When you enter it and hit return you should see the following: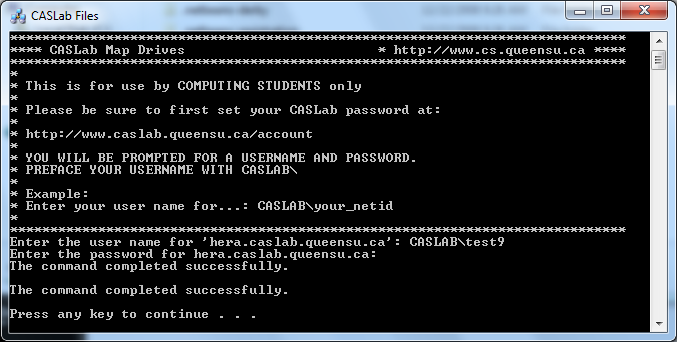 Then, your Y and Z drives will open: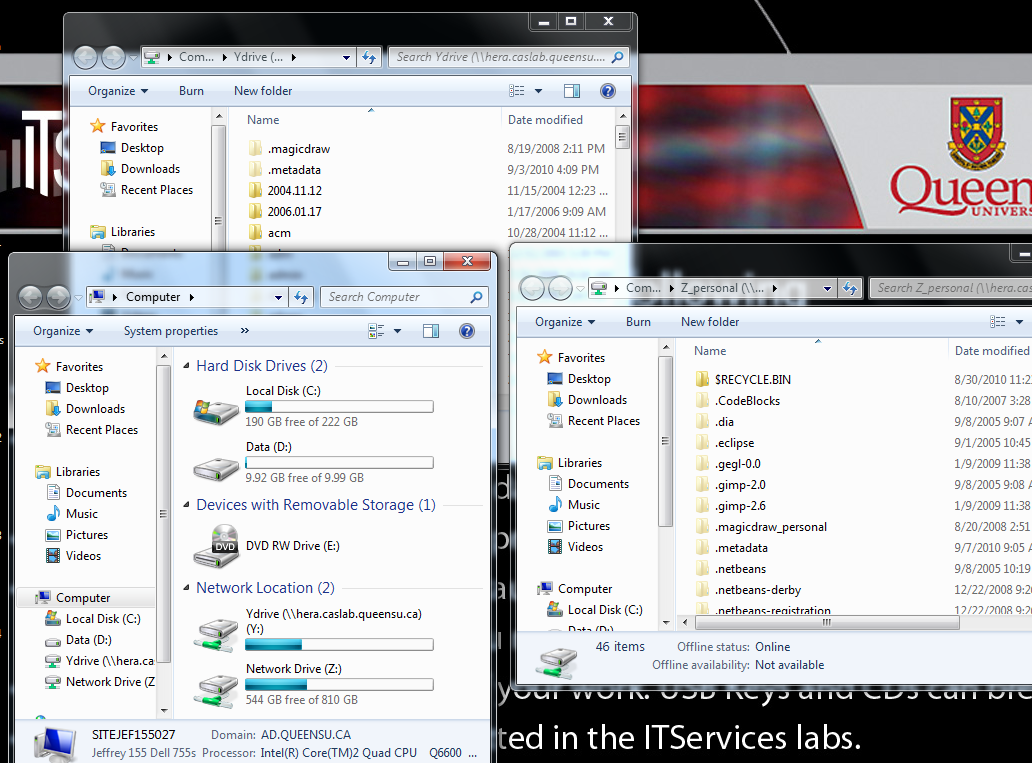 You can now save files to your Z drive and access our shared resources on Y.