NOTE: These tutorials use screenshots that show connecting by FTP, however you can only connect to CASLab servers using SFTP.
Linux generally ships with several FTP clients.  Two popular
GUI clients are the FTP program built in to KDE's Konqueror and GFTP.  Instructions for connecting using GFTP are provided below.
GFTP can be found under Applications -> Network -> gFTP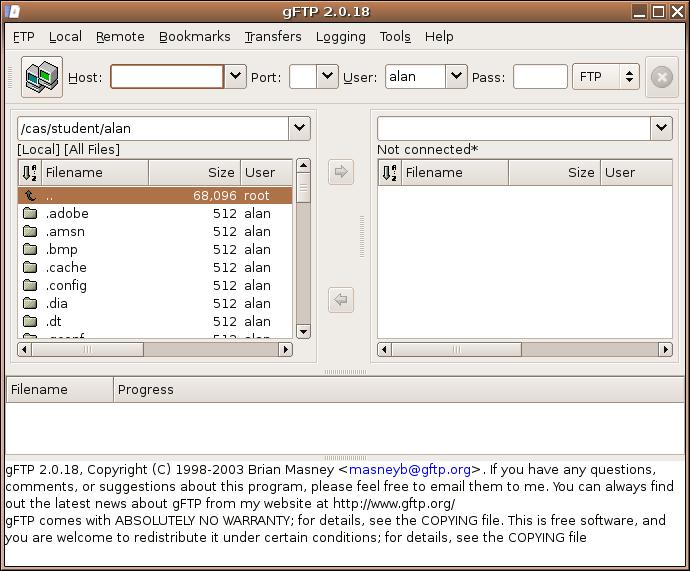 When it loads (pictured above), you will need to type in zeus.caslab.queensu.ca as the hostname, and then your user and password. Then click the button at the far left of the highlighted area labelled Connect, (pictured below).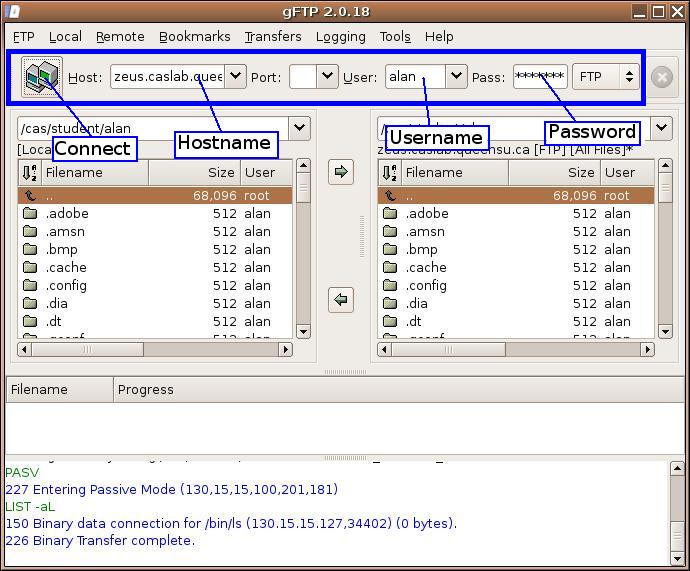 When the client connects, you will see a list of files appear in the
column on the right hand side (pictured above). These are the files on the Zeus server.
If you scroll down, you will see a directory called .Zdrive, as shown below. This directory is your Z drive.
If gFTP does not connect to the
Zeus server, you will see messages at the bottom of the screen telling
you why it has not connected. You may have typed in the wrong password
or username.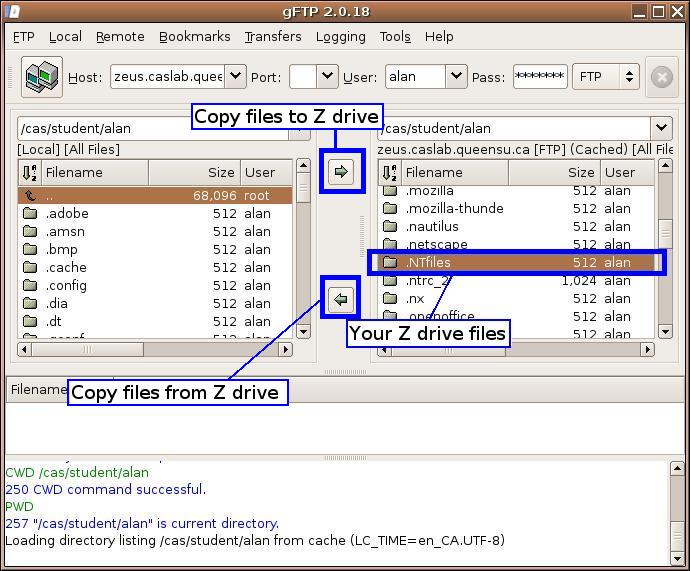 To move or copy files to and from your Z drive,
click on the file, either in the left or right hand column, and then
click one of the green arrows to transfer the file(s) to the other
computer (pictured above).
To disconnect from a server, click the connect button again at the top left corner of the window.