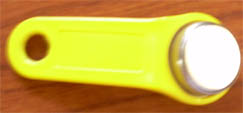 Access to CASLab teaching facilities in Goodwin Hall 230/248, and Walter Light Hall room 310 is granted through the use of iButtons. iButtons are available for a small fee ($2-$3) at the Campus Bookstore.
To enroll an iButton, a student must go to any CASLab door and, with their mobile device or laptop, go to the CASLab Account Management Tool. (If you don't have a mobile device or laptop to use, ask a friend or see Aaron Visser). Log in to the Account Management Tool using your Queen's NetID and password (not your CASLab username and password). Go to "Enroll an iButton." On the next page, select the door you are standing in front of.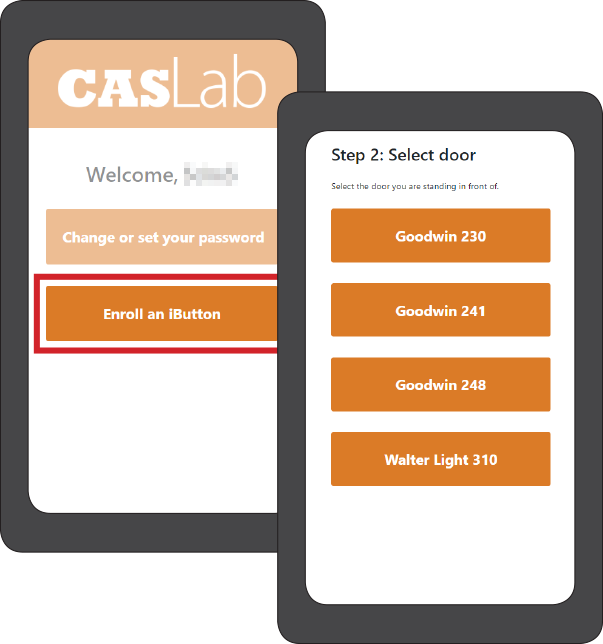 Now, press your iButton against the reader of the door you're standing at and press the "Scan" button.
That's it. It may take a few minutes to take effect.
Notes:
iButton's need only be enrolled once. Returning students will not have to re-enroll.
Access to CASLab facilities is only granted to students currently enrolled in a CISC course.
Replacement iButtons (lost/stolen/traded) must be enrolled by Aaron Visser or Richard Linley. They cannot be enrolled by the student.  Please report any lost or stolen ibuttons
If you experience difficulty with iButton registration or use,
contact Aaron Visser or Doug Martin.