2015.09.24 Note: There is a problem with our setup that prevents most students from using X2Go. We're working on it. For now, please ignore these instructions. Sorry. – Ben
CASLab Linux and Unix machines can now be accessed from home using X2go remote technology. X2go allows users to have full-screen sessions at nearly full speed even over fairly slow connections from home.
X2go is already installed on all CASLab machines in Goodwin Hall 230, 241, 248 and WL 310.
Installing X2go on your machine
You can download X2go here: (Win|Mac OS 10.6-10.8|Mac OS 10.9+|Linux)
Mac OS X Note
The X2Go Mac OS client requires an X11 server which can be obtained from here.
The X11 server must be configured to accept remote sessions in its preferences.

One must also enable a root screen in X11 preferences if one wants truly full screen view in X2Go.

After installation of XQuartz, the user has to log off and log on again.
Configuring X2go
Once you've installed the X2go client, open it with this icon: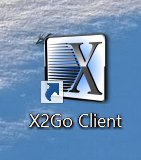 You will be prompted to start a new session: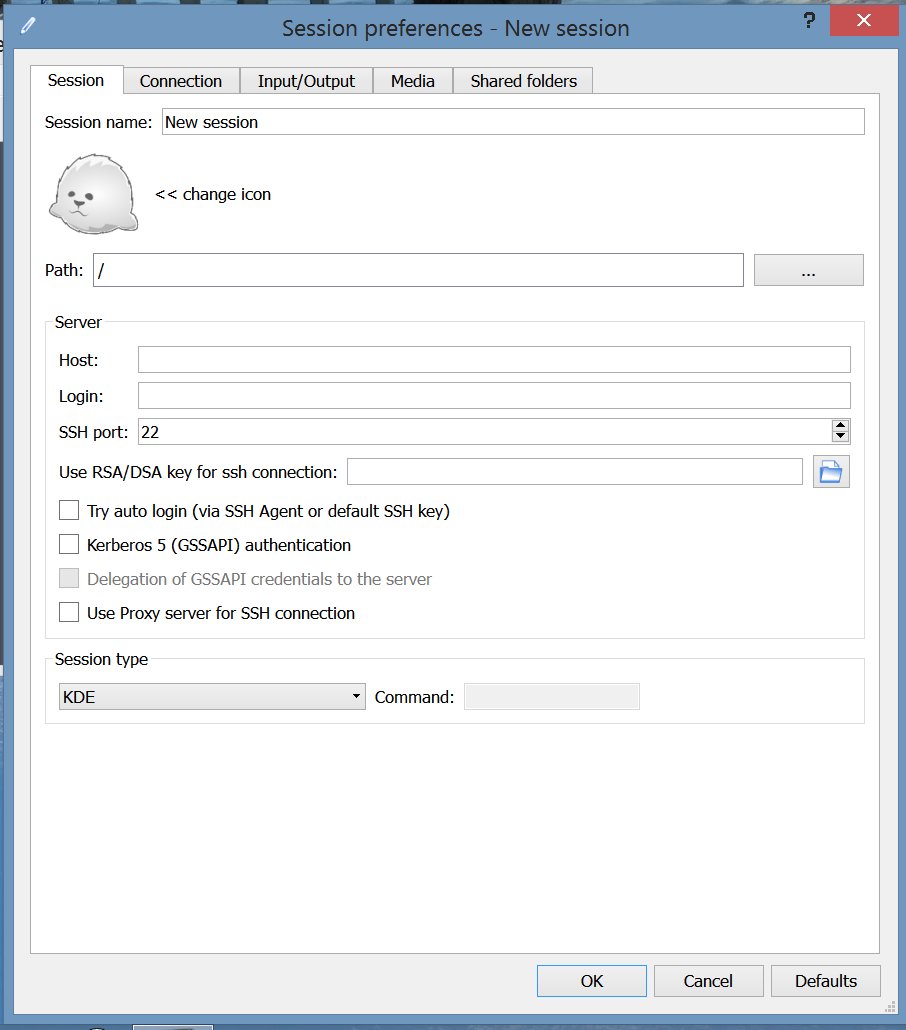 Fill it out as seen below. For the Host, use one of:
linux1.caslab.queensu.ca
linux2.caslab.queensu.ca
linux3.caslab.queensu.ca
linux4.caslab.queensu.ca
linux5.caslab.queensu.ca
linux6.caslab.queensu.ca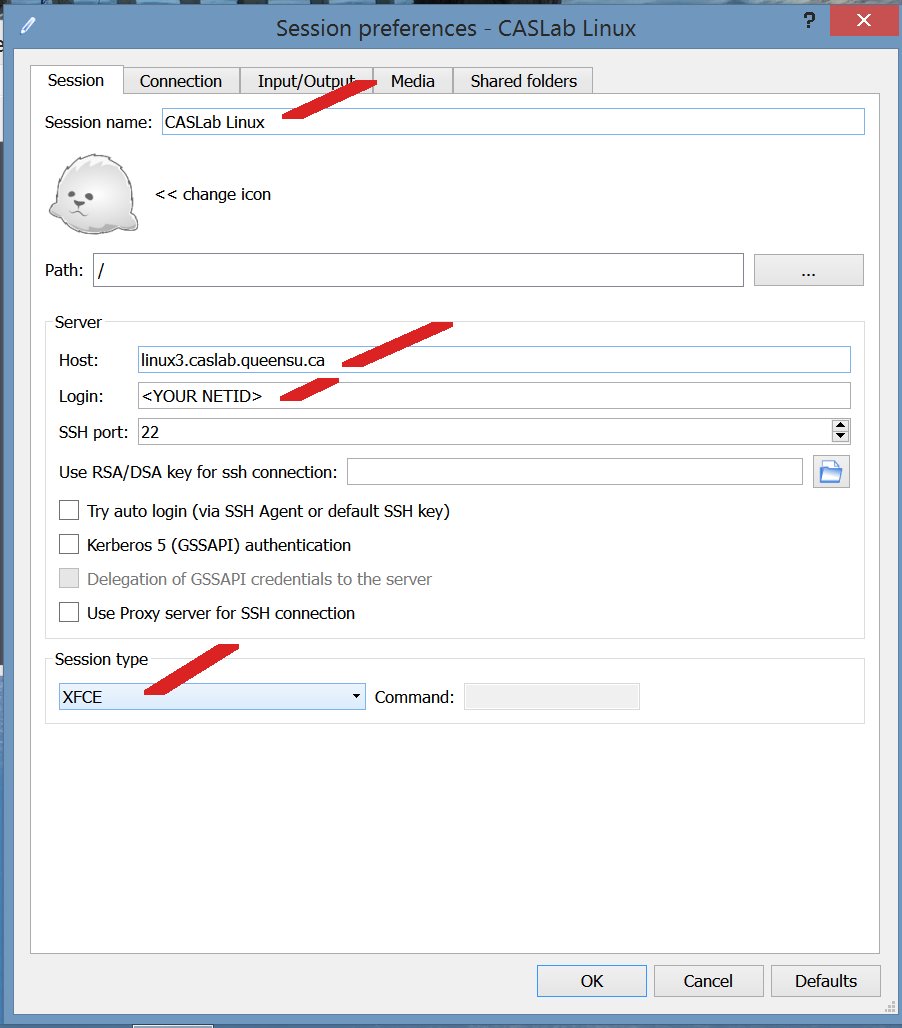 Once your session is complete, you should see something like this: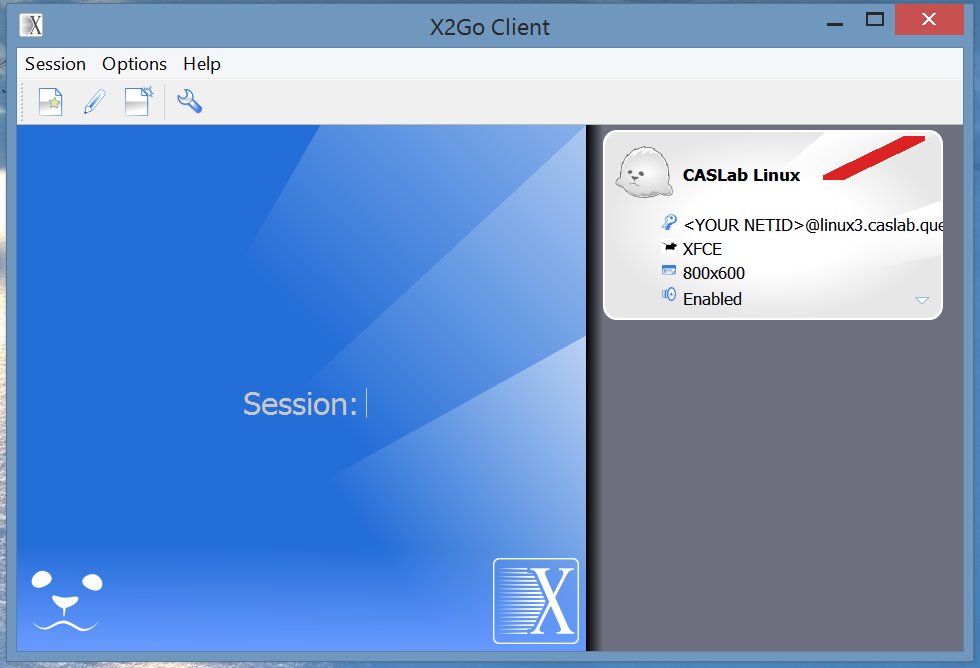 Click on the session "CASLab Linux" to the right. You will now see: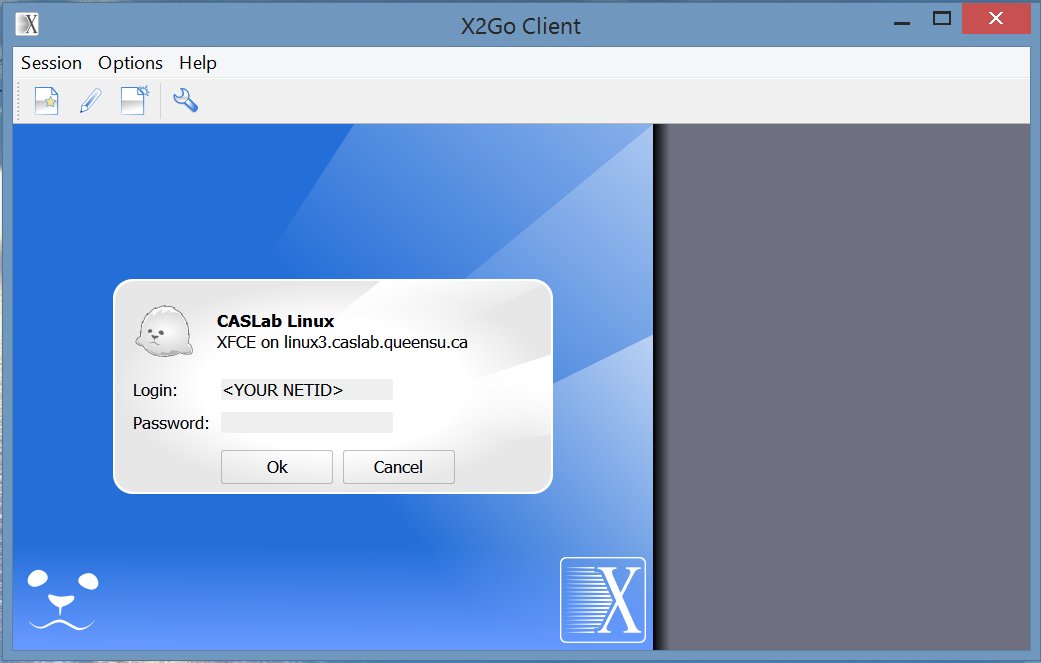 After you enter your password and click OK, something like the following will display: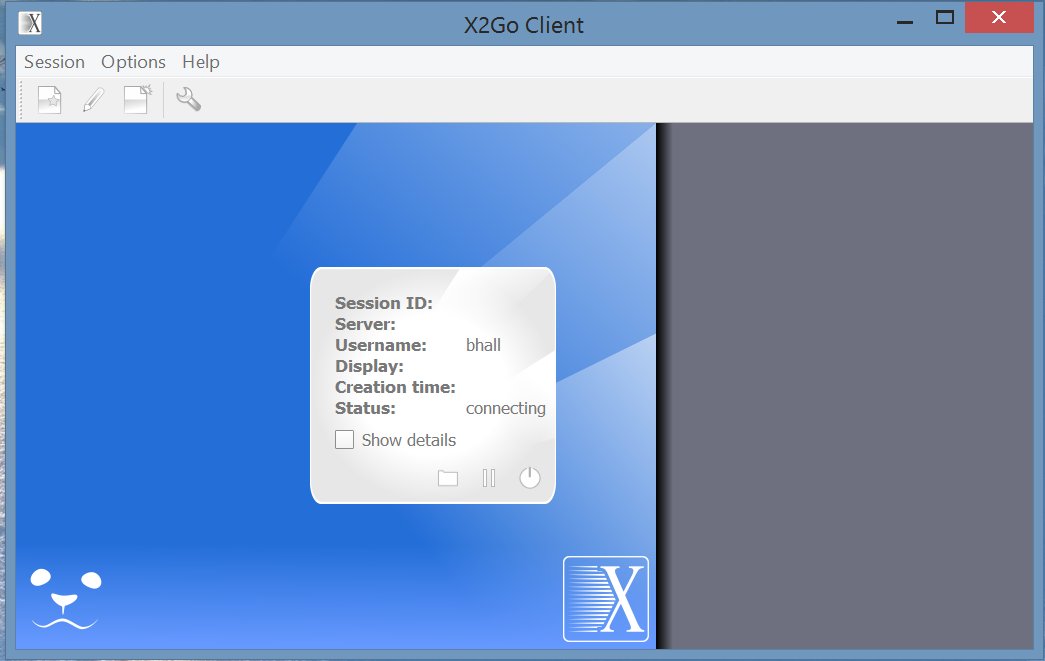 The first time you connect, you will be prompted to save the host key. Click "Yes."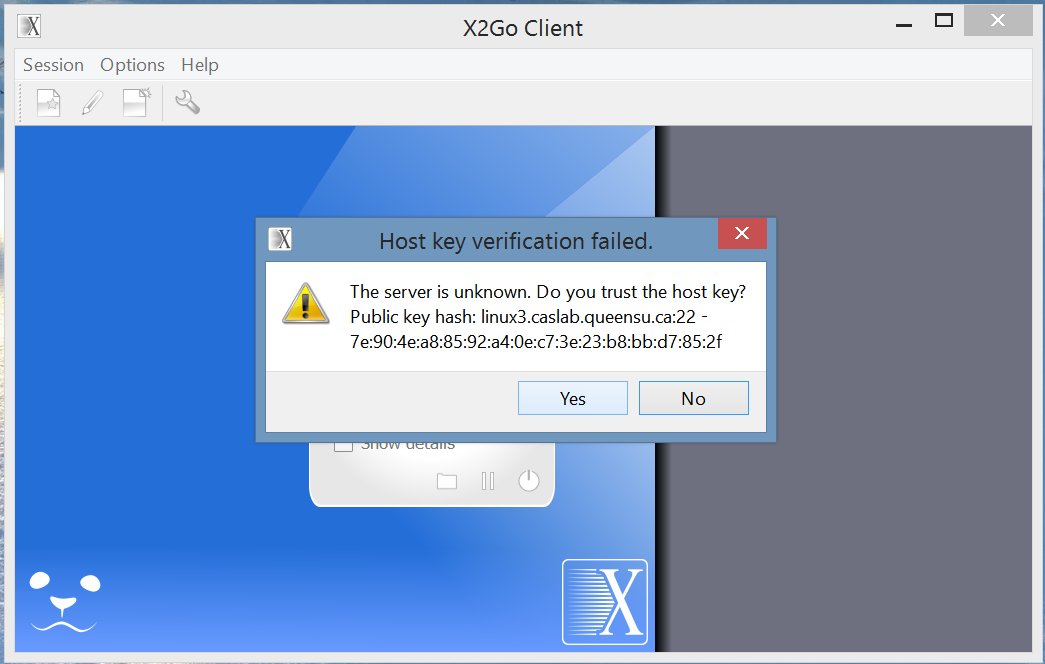 In Windows, depending on your firewall settings, you may see the following. Click "Allow access"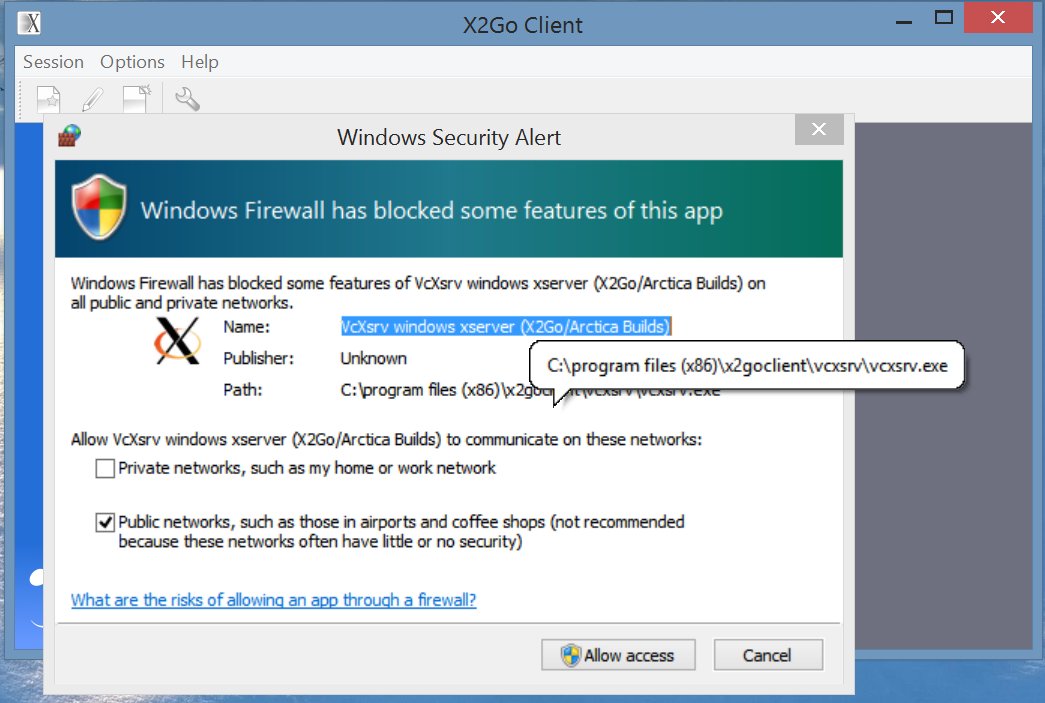 Once you've successfully connected, you will be presented with the standard CASLab Linux desktop. Congratulations! You're connected!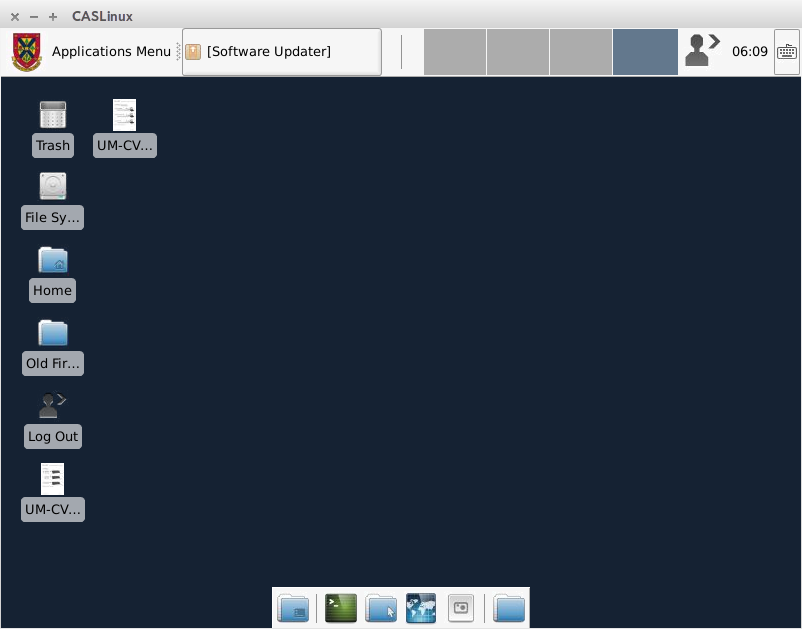 When you're done, don't forget to log out be clicking the person icon at the top right of the screen.  If you don't, your session will continue to bog the system down for others, even when you aren't using it.